Mariana ARGUETA CHÁVEZ is currently academic coordinator at Vatel Mexico in Mexico .
What is your background?
Since childhood, I've traveled a lot, both in Mexico and around the world, and I have always liked seeing how hotels work. I dreamt of studying abroad and seeing the country: Vatel Nîmes was, therefore, the perfect place to study in a multicultural environment. For two years, I had the chance to evolve in a new "family" of Chinese, Indians and French. The differences in language and culture are sometimes a real challenge!
Over the years, I learned about many jobs in the hospitality industry: banquets, reception, reservations, the role of the concierge, etc. Today, I'm in charge of sales and group reception services at the Chablé Resort & Spa, a position that gives me the perfect balance between office work and customer relations.

You have the chance to work for the most beautiful hotel in the world: tell us about Chablé Resort & Spa?
This hacienda built in the Mayan jungle mixes architecture and design: it is a very unique establishment in the Mexican hotel landscape. The hotel is also known for its exceptional spa, built around a cenote (underground natural well) and for its gastronomy: Jorge Vallejo, the hotel chef, is famous worldwide.
Receiving the Prix Versailles 2017 (World Architecture Award for Stores, Hotels and Restaurants) was a total surprise: we are very proud of this distinction. This award provoked public interest, increased our occupancy rate and above all, is the pride of Mexico: today, 80% of our clientèle are Mexicans. Previously geared toward international customers, my work now focuses on the Mexican market. My challenge is to stimulate people's curiosity and encourage them to book a room.

What are your missions as Reservations Manager?
In the field:
Retaining hotel customers, encourage the "ambassadors" of Chablé Resort & Spa to create public awareness about the hotel, pick out new potential customers
Create partnerships with other Mexican luxury facilities
Accompany customers in their discovery of this wonderful establishment
In the office:
Manage the income of the hotel by working on the occupancy of the rooms and on the other services we offer (events, spa, etc.)
Create a strong foundation of partners for my department
Meet the requirements of clients and agencies with whom we work

Three hashtags that describe you:
#multicultural #determined #committed

What would you say to those who have never been to Mexico?
We have everything in Mexico: beaches, cities, deserts, jungles, luxurious establishments, architectural heritage, a great culinary culture, a history that goes back to Pre-Hispanic times... It's an extraordinary country. Add to that a pleasant climate and access by sea, air and road: it is the ideal destination!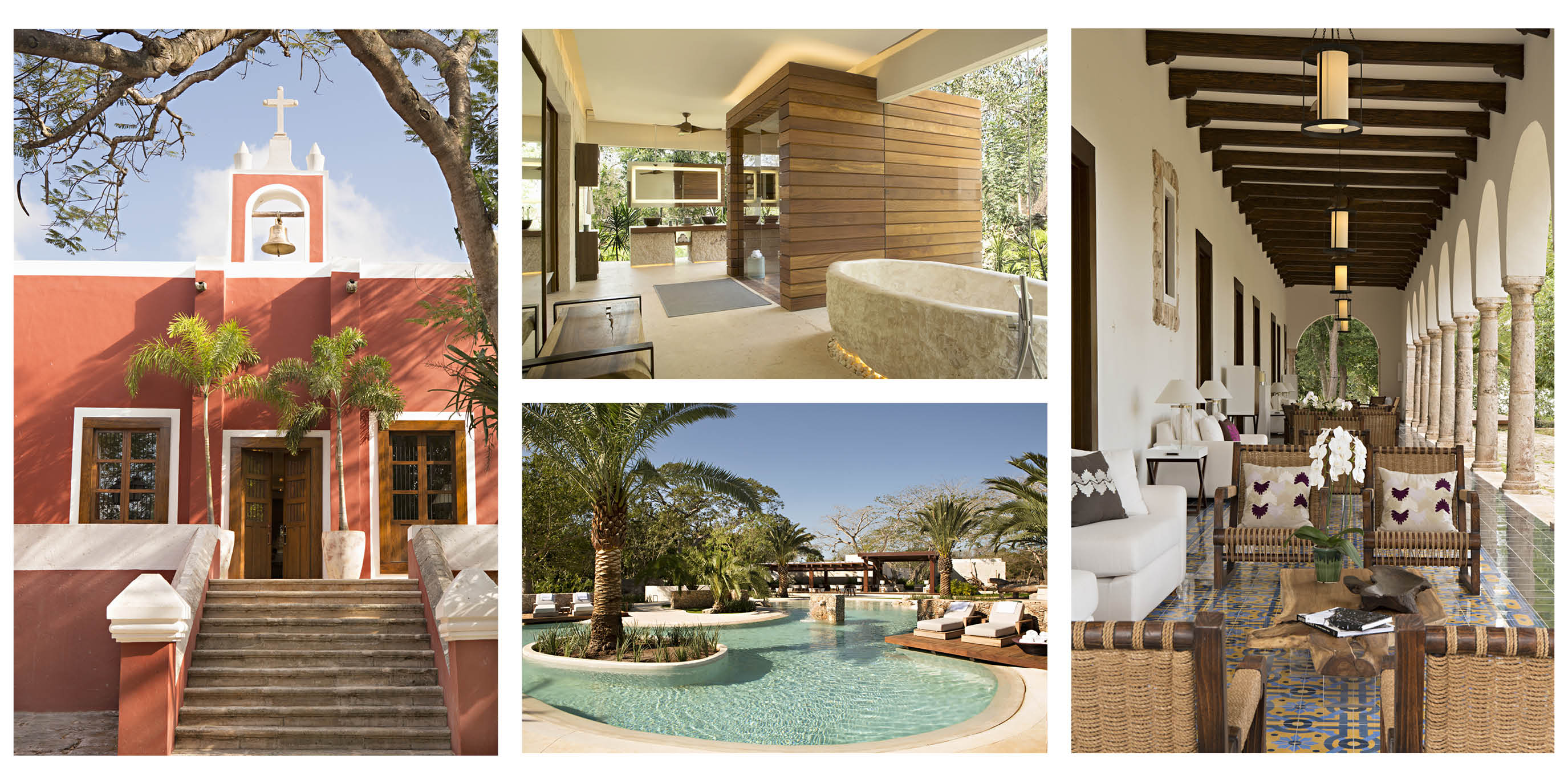 Photos © Karyn Millet Photography
Also read: