Alexis Bouche is currently sales manager at les Airelles in Lyon.
Graduated in 2011, Alexis Bouche began his career in England. Six years later, he returned to France and then became the Sales Manager of the 5-star hotel, Villa Maïa.
Born on October 26 in Paris, Alexis Bouche loves the mountains, reading and political science.
He joined Vatel Paris in 2008 and immediately realized that long-term international experiences were the secret to success in this industry.
"My level of English was very poor when I joined Vatel. But I wanted to progress and trusted Vatel to help give me the confidence to express myself in English.
Doing an internship in Ireland scared me at first because I had never lived anywhere but Paris and I dreaded having to speak English all the time.
In the end, I think it's one of my best memories at Vatel. I even remember that I decided to extend my stay through the summer in order to make more progress.
I returned to class with a better professional level and even the confidence to start my career in England. International is the secret to success."


Sometime you have to leave in order to come back better
After getting his MBA in International Hotel Management, Alexis left for London and began his career at reception of the Hilton London Metropole. He stayed there for 4 years, got promoted to Reception Manager and met his partner, who graduated from ... Vatel Lyon!
In 2015, he joined the Marriott Hotel Group in England and continued to work at reception.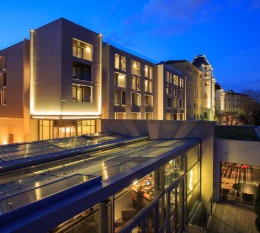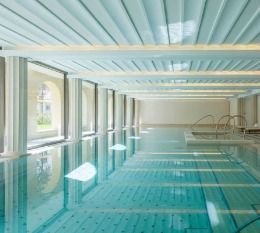 Villa Maia Hotel - Credit Camille Moirenc
Upon his return to France 6 years later, the 5-star Villa Maïa hotel opened its doors and became a member of the Leading Hotels of the World* network.
"Being part of the LHW* network is a great honor for a hotel but comes with high standards and procedures to be respected. I was hired in this context.
The project was completed 2 months later and the hotel offered me a position as manager of the Sales department."