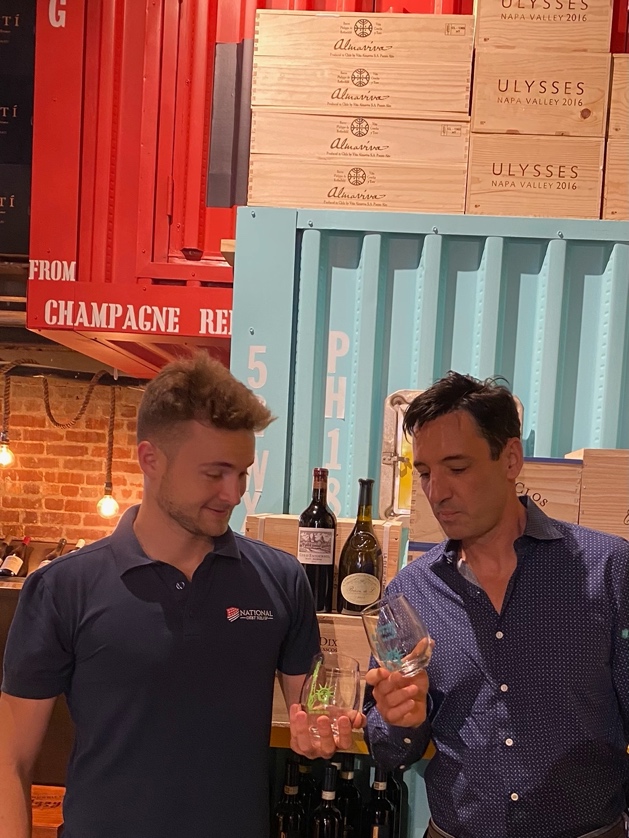 Theodore Tillement has recently graduated from the Vatel Institute of Hospitality Management at Alliant International University. Through this program in San Diego California, he obtained a dual degree: an MBA with concentration in Hospitality Management from Alliant International University and a master's degree from the Vatel Group in France. To complete his second year with a professional training, he received a wonderful opportunity to work as a Business Development & Sales Associate with Empire State of Wine in Manhattan, New York.
In the wine business for over 25 years, Eddy Le Garrec, founder of Empire State of Wine, created a logistics system allowing him to import wine and liquor directly from the most prestigious wine makers in France, Italy, Argentina, Chile, California, Oregon and many more, without intermediaries. The concept became very successful, offering exceptional wine and alcohol at prices never found anywhere else. Through this concept, Eddy le Garrec can offer memorable thematic wine tastings, winemaker's dinners, and a personalized customer service.
At Vatel USA, we are invested in every Vatelien's future, from providing outstanding education, to helping our students find work placements during and after the program. We reached out to Theodore and his mentor, Eddy Le Garrec, to know more about Theodore's internship and his experience with both ESoW and Vatel USA.
Theodore, what were the key factors for your decision to choose Vatel USA and Alliant International University for your MBA with a Concentration in Hospitality Management?
From a professional point of view, the key factors in this decision was that the program helped us gain two years' worth of work experience in the US and discover a new work ethic and management style. Whether it was in San Diego with Vatel or in New York at ESoW, I was consistently learning. Receiving such a dynamic experience in the United States has been incredible.
Deciding to choose Vatel USA also helped me to grow as a person. Moving away from home, family and friends is a brave and worthwhile decision. To evolve, one must be willing to take risks, adapt and be open-minded; this is what Vatel taught us from the very first day.
Eddy, on what grounds did you choose Theodore for this internship position at Empire State of Wine?
I still recall Theodore's first interview. It was very fluid, and I immediately felt his desire to learn and live the New York adventure.
Theodore, what was your role/position during your internship?
I was hired as a Business Development & Sales Associate. My responsibilities included promoting the brand and increasing sales on a national level. This included digital strategy, analytics, and optimization, maintaining brand identity, and the online sales platform. Over time, my position evolved rapidly to take on more responsibilities such as training employees, developing partnerships, working on the creation of new wine brands, whilst continuing to generate sales and reaching new targeted clients.
Eddy, what do you feel set Theodore apart (as a Vatel student) from other interns during this internship?
I would say that Theodore's familiarity with the American culture and knowledge of American work ethic set him apart. I've had many interns in the past (from France) and adapting to this culture was a challenge. Theodore already spent a year in California through his studies and internship, that made a real difference. He also had decent prior knowledge about wine and was always curious or "thirsty" (pun intended) to learn more. He has a fantastic palate and an impressive olfactory memory. He is very business oriented, which I felt to be a great advantage for my business.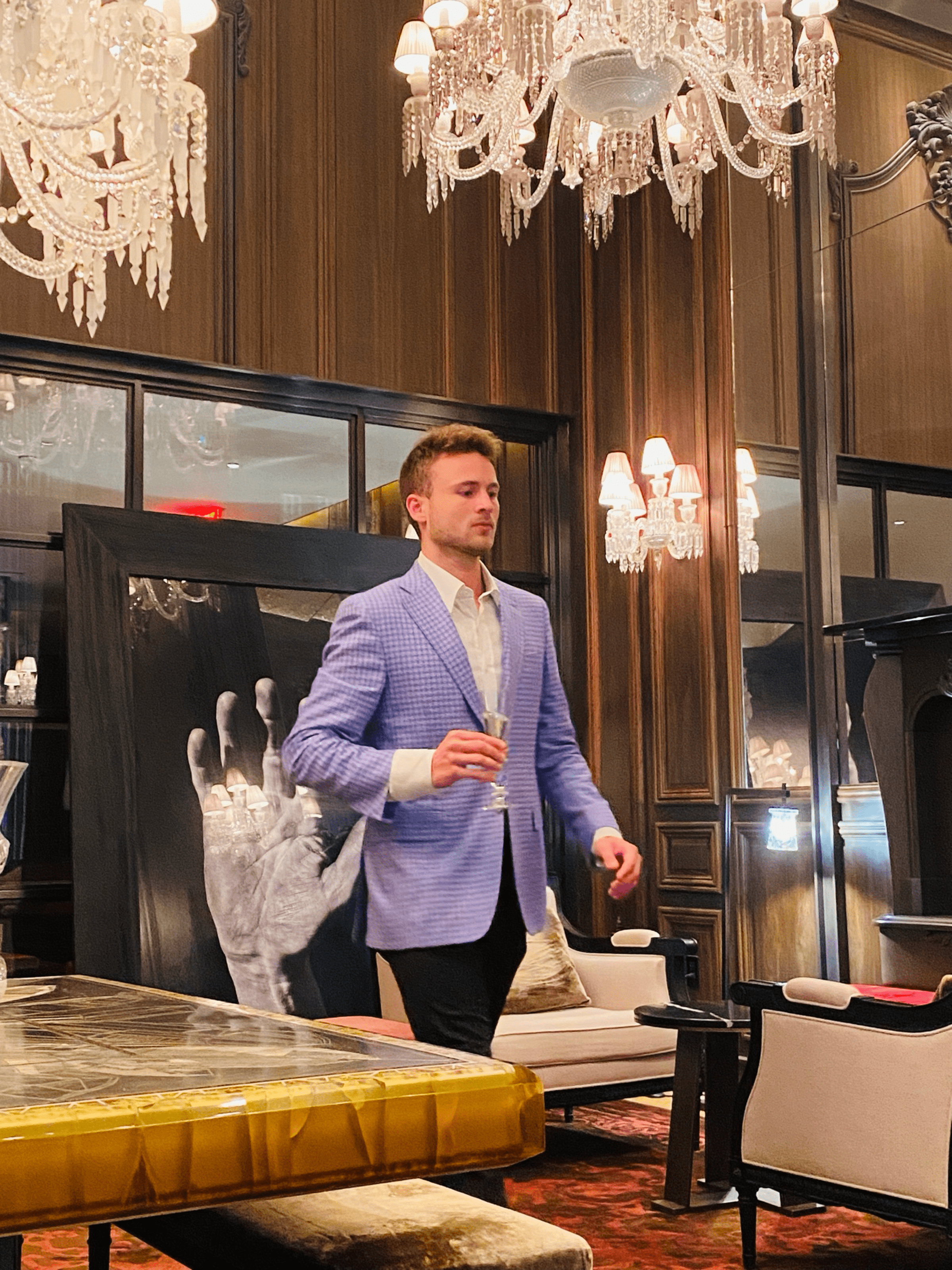 Theodore, how has the academic program helped you in this internship at Empire State of Wines?
There were three courses that helped me with my internship at ESoW: Organizational Behavior & Global Leadership, Strategic Management, and Entrepreneurship in Hospitality. The latter two specifically helped me understand the essence of owning a business in the hospitality industry, which in turn allowed me to apply that knowledge to my internship at ESoW. In addition, because of these courses, I was able to find efficient solutions when I was confronted with similar problems at work.
Eddy, can you tell us about your clientele and how Theodore was able to interact with your particular clients?
In NYC, the wine connoisseurs can be quite demanding, but are the best to deal with since they know exactly what high quality means and what it's worth. Usually, it is tough for me to delegate assisting collectors and high-end customers to my employees, but I must admit that Theodore excelled with customer service. In fact, he did so well that some of our top buyers would ask me to discuss their orders with him.
At ESoW, it is part of our standard to be able to adapt to each customer. We are blessed to sell first growth and high-end wines from all over the world, but we treat the "Best under $15" clientele as seriously as we would Petrus or Romanee Conti's clientele. Theodore was able to do this very easily as he was comfortable with collectors as much as he was with everyday buyers.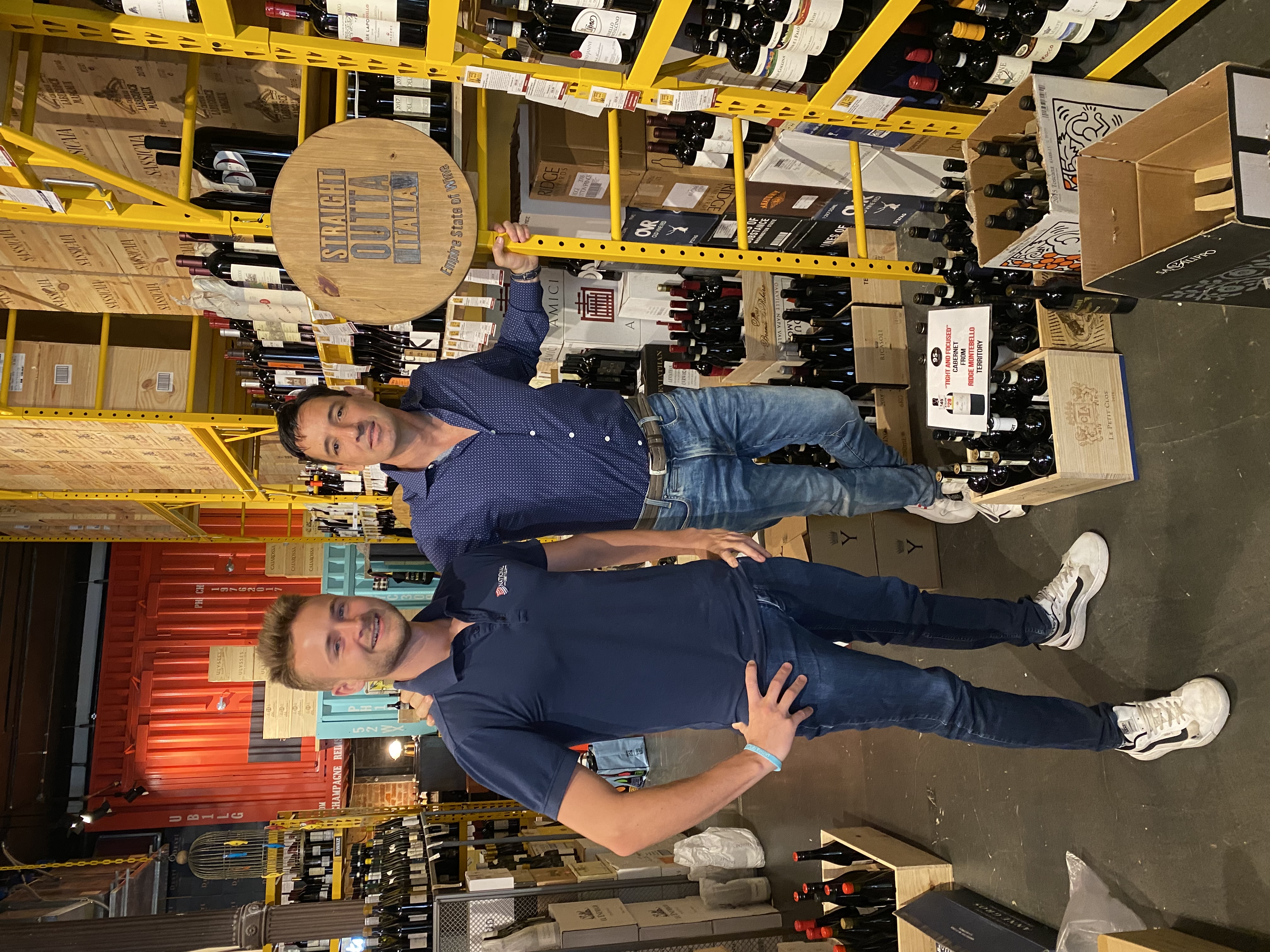 Theodore, did you encounter challenges during your internship, and how did you manage them?
Yes, there were several challenges, but I always welcomed them. At times, it was difficult to interact with wine collectors and connoisseurs since their knowledge was vastly superior to mine. I would simply listen to them and make myself available to their needs. I believe that 90% of any difficulties can be solved with a certain amount of courage and perseverance, but above all, common sense.
Eddy, how did Theodore contribute to the success of the company especially during the lockdown?
When he started in October 2020, we were neck deep in the pandemic. We had to adapt to a new model quickly and Theodore would always be the first to find innovative solutions to increase sales and business exposure.
He would follow up with customers regularly, solve logistical issues, and was able to execute any task the business required. After three months, he was offered more responsibilities and even then, was able to face new challenges quickly and overdeliver on assignments.
Theodore, what would be your biggest takeaway from the internship with Empire State of Wines?
I would say that I have learnt so much from my OPT training that it would hard to pinpoint only one. Vatel USA's program gave me the required knowledge for businesses in the hospitality industry. Working alongside Eddy allowed me to apply the knowledge on how to run a business, manage a team, and conduct daily wine retail operations and strategies. Thanks to this internship, I have improved my skills in many areas. The most important thing to know as a young Vatelien is to be a sponge and absorb everything. Either good or bad, each experience is a learning opportunity.
Eddy, would you hire more Vatel students in the future? And why?
I would definitely hire more Vatel USA students. I already know three Vateliens here in New York and they are thriving in their fields.
Theodore, how likely would you recommend the program to other Vatel students?
I highly recommend the Vatel USA program to all international students and those enrolled at Vatel schools around the world. Having the opportunity to obtain a work visa in the USA at the beginning of your career is incredible and should not be underestimated. The courses are of high quality and the fact that we can work during the studies is extremely beneficial to your professional growth.
For foreigners like me, the United States is a school of life that will open your eyes and widely change your point of view on any challenge. Trust me, you won't be disappointed. For everything, MERCI!