NEW JOBS FOR VATELIENS: Julie now is Assistant Front Office Manager at the Rosewood Hotel. Read here about her previous job in the same hotel.

The "Guest Service Relations" job exists in about all lines of work. But what is it like in the hospitality industry?
After having spent four years at Vatel Lyon,Julie Tondeur decided to end her schooling with the MBA Specialization of Luxury Goods Management at Vatel Paris. As soon as she graduated, she was hired as the Hotel Rosewood'sGuest Service Relations officer, one of the most beautiful 5-star hotels in England. Then she became a supervisor and after that a manager in the same department, in February 2018.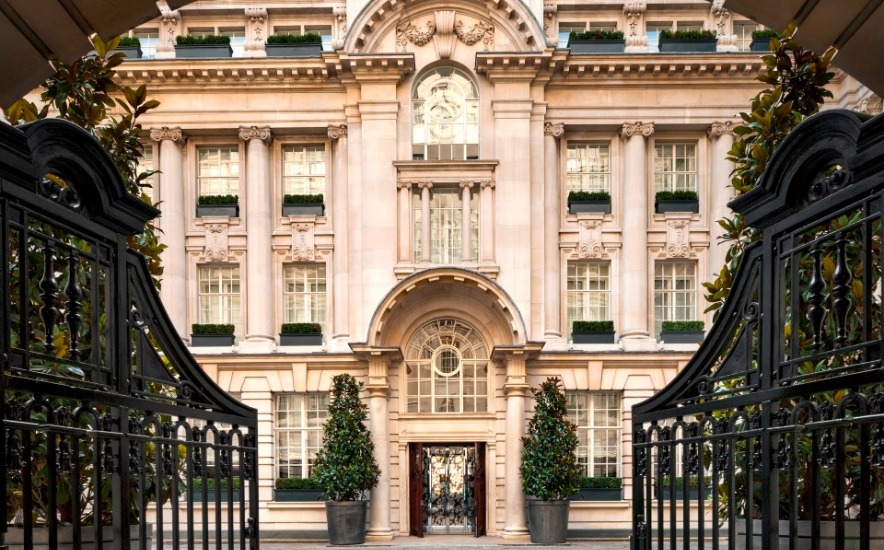 From check-in to check-out, in my job I transform our guests' stays into unforgettable experiences and I create, and of course maintain, a relationship of trust between us and our guests.
Here are my missions in the hotel when I arrived back in September 2015:
Attribution of rooms and preparing the arrival of our guests: meeting their expectations and personalizing of each stay with us.
Complete training of new employees, management and permanent controls on so we meet our high standards.
And here are those that I now have since I was promoted as the "Guest Relations Manager":
Managing, heading and motivating a team of 17.
Managing customer complaints and finding a solution to each problem.
Carrying out annual assessment meetings and recruiting new employees.
Making sure all operations take place as planned in the entire hotel.
Innate qualities and skills to be acquired
The hospitality industry is a field where passion and exigency are required, and this is especially true in the luxury brand sector. These are qualities that can't be learned, they have to be innate, just like the sense of serving others, which means being a good listener, understanding and even anticipating what others would like. After that there are the skill sets that Vatel teaches us: autonomy, versatility, taking initiatives, etc.
A hotel with 306 rooms like the Rosewoodrequires a lot of reactivity and quick decision-making!
The hospitality industry is a field that requires a lot of personal commitment but in return, it's one that provides a huge amount of satisfaction and where you meet so many fantastic people.


Photos © Rosewood London - Portrait © François Maréchal